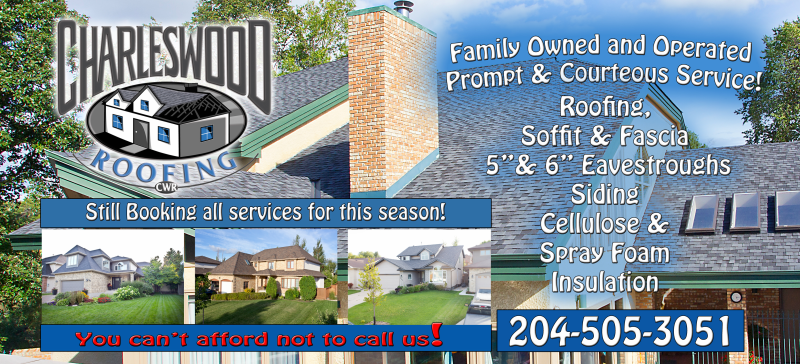 ROOFING
Address your roofing systems
Read More
SOFFIT & FASCIA
Maintenance free!
Read More
INSULATION
Understanding the building envelope.
Read More
Insulation Removal: this Lindenwood's customer has issues with frost throughout the attic in the winter. As a result, most of the existing insulation has taken on moisture and no longer functions as it was designed. Next steps to use 2lb closed cell polyurethane Spray Foam insulation to achieve a new monolithic vapor barrier on the attic floor, followed by cellulose insulation and improved airflow of the roof system.
Click Here For Other Projects
EAVESTROUGHING
Direct the water away from your building!
Read More
SIDING & CLADDING
Treat your house with new siding.
Read More
SNOW REMOVAL
Should be done by a roofing professional.
Read More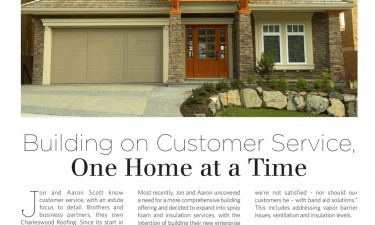 Charleswood Roofing recently completed a major upgrade on our house. Late last fall they replaced the asphalt shingle roof. This spring they replaced the soffits, facias, eavestroughs and siding. Our initial contact with them, coupled with their professionalism and timely competitive estimates left us knowing we were in good hands. Jon was very hands on throughout the process, recommending only what needed to be done, assisting us with product and colour selection and following through with ongoing direction of the crews.  The crews were outstanding workers who clearly enjoyed doing a great job and exceeding our expectations. Their attention to detail right through to end of job cleanup was truly impressive. We are delighted with the final product and highly recommend Charleswood Roofing for any of your exterior home renovations.