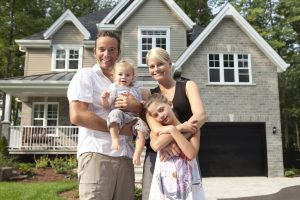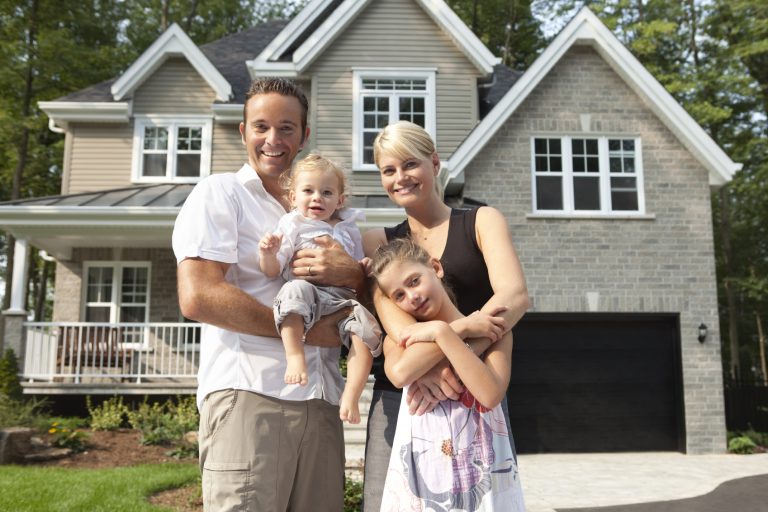 Our mission is to provide the highest level of knowledge and service to all our customers.
We accomplish this by our combined experience of over 25 years and on going commitment to customer satisfaction.
Testimonials
Charleswood Roofing replace the shingles, soffits, and eaves troughs on our home in June 2014. When the Operations Manager, Geoff Grawberger, arrived to give us an estimate, we were impressed with the thoroughness of his work. He was the only contractor, of four we contacted for estimates, who identified an important issue with the venting system of our roof. He answered all our questions and addressed our concerns in a professional and honest manner. The work was completed efficiently and the crews working each day were polite, friendly, and hard working. We are extremely happy with the work that was completed on our house and we would highly recommend Charleswood Roofing for any exterior home renovations.
Charleswood Roofing recently completed a major upgrade on our house. Late last fall they replaced the asphalt shingle roof. This spring they replaced the soffits, facias, eavestroughs and siding. Our initial contact with them, coupled with their professionalism and timely competitive estimates left us knowing we were in good hands. Jon was very hands on throughout the process, recommending only what needed to be done, assisting us with product and colour selection and following through with ongoing direction of the crews.  The crews were outstanding workers who clearly enjoyed doing a great job and exceeding our expectations. Their attention to detail right through to end of job cleanup was truly impressive. We are delighted with the final product and highly recommend Charleswood Roofing for any of your exterior home renovations.
We had our roof replaced by Charleswood Roofing in May 2014.  The quality of the work was top notch, and we were extremely pleased with the final result.  We have a two story home and the job entailed removing two layers of shingles, including cedar shingles as the base layer.  The entire job was completed in two days.  The crew were polite and professional and advised us of any problems they encountered.  We were very impressed with the job site clean up, every scrap of debris was removed and all nails were picked up.  After the job was complete a final inspection was conducted to make sure we were happy with the work. We would definitely recommend Charleswood Roofing for quality, price, and workmanship.
We are delighted to write an unsolicited opinion, on our recent experience with Charleswood Roofing who replaced our shingles in early June 2014. Our first meeting was with Jonathan and Jeff Scott, and Geoff Grawberger. Our subsequent interactions by email, telephone, and personal contact were almost exclusively with Geoff. The Charleswood Roofing quote was in the middle of three quotes we obtained. What convinced us to sign with Charleswood Roofing was Geoff's prompt, patient, and informative responses to our many questions, and while he spoke highly of their crew, he volunteered that he personally inspects their work daily. They started on schedule. Mike and his crew were pleasant, seemed very competent, worked diligently and kept the site clean. The final clean up was impeccable. Geoff kept his word and also reported to us daily. We look forward to submitting a longer term view. Winnipeg June 19, 2014
Roofing, Eavestroughs and Downspout Replacement on Log Home
I hired Charlewood Roofing to replace/repair the roof on our log home and garage as well as replace the eaves and downspouts, in June 2017. I cannot say enough about the quality of the job delivered, the transparency offered to me throughout the whole project and the professionalism of everyone involved from management to crews! This company rocks! I had asked for estimates from several contractors. Geoff Grawberger came out to scope the job and submit an estimate and I was very impressed with his knowledge and honesty. I had made it my business to know a bit about the
requirements for my particular roofing job and I pay attention to detail. Charleswood came with all the right answers and presented a competitive price and quality materials. They were willing to work with me at every turn and met each challenge my particular roof required with patience and creativity throughout the completion of the job, always making sure it was done to my satisfaction. Charleswood was the ONLY company who offered inspectors who would be closely monitoring the project from start to finish and who were scheduled to visit the job site and on the roof several times a day.....every day. This kind of attention to detail and commitment to a job well done was invaluable to me. It ultimately enhanced communication and maximized efficiency. No stone was left unturned throughout the completion of the job and no corners were cut. Clean up was impeccable. I highly recommend this company for your roofing needs. I thank each and every one of the inspectors, John, Jeff, Geoff, and each roofing and eavestrough team member as well. I cannot remember experiencing a more seamless house renovation/repair!
Roof and Soffits
Get this! Within days of moving into our dream home, a tree on the property decided to take a nose dive onto the roof! The horror of this development was mitigated by the expediency and proficiency of the Charleswood Roofing team. Jeff Joyal was on the job within hours of the insurance claim, constructing a temporary patch in the event of rain. The gorgeous new roof was up within days. This was followed by another superb job on the soffits. The clean up was thorough, and Jeff took good care to follow up on both jobs in scrupulous detail. I hope we get a chance to recommend this company; their professionalism, communication and work is first-rate.
Charleswood Roofing 
3818 Wilkes Avenue
Winnipeg, MB
R3S 1A9, Canada
Telephone: (204) 505-3051
E: inbox@cwrmb.com